CONFESSIONS OF A WOULD-BE PAGE TURNER
Finding a page turner is usually the responsibility of the pianist in an ensemble.
Invariably, until the dress rehearsal of the approaching concert, the pianist flicks
the pages, thinking blithely that he can manage somehow. Then a moment of panic
sets in, and he scouts around for willing suckers among friends, acquaintances,
students.
As a performing cellist, when between engagements, I find myself becming a prime
sitting duck for this job. I have many important qualifications: I own a dark suit,
I can look funereal, I don't take up too much space on stage, I read music somewhat
fluently, my eyesight hasn't yet failed me completely, I am mostly even tempered,
I don't wear cologne, after-shave lotion or hairspray.

But I invariably decline the honor! For me, page-turning is the most nerve-wracking
experience. Performing on the cello, even before a large audience, I'm cool as a
cucumber. I have nerves of steel. But the responsibilities of being a page turner
are truly daunting: what if you turn two pages at a time! turn too soon! too late!
miss a Da Capo! dal segno! or, God forbid, a quick Segue! What if your
boardinghouse reach fails you in negotiating oversized contemporary music pages?
My definitive life-altering experience came at a concert many years ago when,
as a naive young man, I consented to turn pages for the Prokofiev D Major
Violin Sonata. The professional pianist was none other than the formidable mother
of my erstwhile girl friend. Though shaking in my boots, refusing her was out
of the question. At the last minute the desperate violinist begged me to turn
her pages as well.This required intricate footwork, as I commuted across the stage
between pianist and violinist. There were some close calls, but no major disasters.
At the end, I even received applause from the appreciative audience.
Nowadays, however, when asked to turn pages, I respectfully decline. I leave that
to certain Members of Congress.
POSTED: SEPTEMBER 6, 2007

COPYRIGHT AND TRADEMARK
This blog created, written and maintained by Harry Wimmer (hwimmer@wimmercello.com).
Thanks to Shirley Givens sgivens@juilliard.edu for her imaginative illustrations.
Design and content ©2006-2016 by Harry Wimmer, Incidental Artwork ©2006-2016 by Shirley Givens.
All materials on this blog are limited to personal, non-commercial use.
CelloBlogTM Trade Mark by Harry Wimmer

OTHER POSTS


Django in Cajun Country
CHARLIE CHAPLIN - Left-handed Cellist and Composer
Sir Michael Tippett in Carnegie Hall
B U X T E - W H O ?
The Concert As A Meal
The N.Y. Times Misses Out Again! Quack!
HARRY WIMMER ON

BRAHMS: Sonata in E Flat Op.120 No.2 (Live)

MENDELSSOHN: Sonata No. 1 in B Flat (Live)

CHAPLIN-WIMMER: "Oh, That Cello! (Live)
MENDELSSOHN-CASALS: Spring Song (Live)


PAGANINI Cantable (Live)


JESUSITA EN CHIHUAUA w?Kevin (Live)

ARTICLES, CARTOONS


The Virtuoso
by Wilhelm Busch
The Cello Concerto
(anon.)
Young Itzhak Perlman in Aspen
Leonard Rose in Colo.Springs
String Portraits
by Shirley Givens

Bach's C Minor Suite Was Written This Morning.
Pablo Casals From Afar
Michael Tippett Arrives in

Shorts
Casals Lives On in Puerto Rico
The Golden Treasure of San Juan
Bach on the Bayou

ABOUT HARRY WIMMER



Bio from the"Joy of Cello Playing" site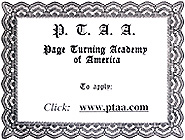 Page Turning Academy of Americ
a