REMEMBERING HERBERT BAYER,
DESIGNER OF THE ASPEN MUSIC FESTIVAL TENT
As the 100th Anniversary of the Bauhaus, the highly influential design school and movement
is being celebrated this year across the world, the names of its founder, Walter Gropius and
designers Paul Klee, Wassily Kandinsky, Mies van der Rohe, Marcel Breuer and Josef Albers
are mentioned most frequently. Rarely does the name of Herbert Bayer appear..
As if to make amends, the New York Times printed a full-page article a few weeks ago in its
Sunday Travel Section (of all places), touting Bayer's influence on Aspen, Colorado's
renaissance as a cultural center.
Sadly, the Times article omitted Herbert Bayer's singular achievement in Aspen, his design
of the splendid Aspen Music FestivalTent (perhaps because it is no longer there, having been
demolished and replaced by a larger structure).

The Aspen Music Festival Tent
My dear wife, Shirley Givens and I were fortunate to spend many summers in Aspen during the
Bayer years as members of the violin, cello and chamber music faculties of the Aspen Music
School. What fun it was to sit on the grass outside the tent and watch its heavy canvas sides
flapping in the wind during a concert. What a pleasure to sit inside the vast auditorium and be
part of a performance. And what a privilege to be part of the audience experiencing the artistry
of the touring stars of the week, from violinist Isaac Stern to flutist James Galway!
There were special moments to remember: A particularly poignant performance of the chamber
orchestra version of Schönberg's Verklärte Nacht by Sidney Harth conducting the Aspen Chamber
Orchestra, the humorous mismatch of Robert Mann and Lillian Fuchs playing Mozart's Symphonie
Concertante, discovering the Hollywood comedian Danny Kaye sitting a few rows in front of us,
totally engrossed in the music being played etc. etc.
Herbert Bayer was a true music lover: somehow he discovered my modest creation of the Aspen
(Youth) String Ensemble, and became a supporter and attendee from its outset. He was fascinated
that these under-age players attemped a traversal of the complete Händel Concerti Grossi Op. 11.
Little did he or I know at the time that some of the orchestra members would later become famous
in the profession, for instance David Kim, now Concertmaster of the Philadephia Orchestra,
Joseph Swensen, Conductor Emeritus of the Scottish Chamber Orchestra, Pamela Frank virtuoso
concert violinist etc.
Our concerts were held at the historic Aspen Community Church. If the concert happened to fall
on a particularly hot night, Herbert and his dear wife Joella would park their car outside, roll down
the window and just listen!
I cannot presume to say that Herbert Bayer was a friend but he was a dear and loyal acquaintance.
His home was on Aspen Mountain, with grandiose views of the neighboring mountain ranges.
It was an honor for us to be invited to a gathering of international guests, such as Wolfgang
Stresemann, conductor Herbert von Karajan's manager, and Virgil Thomson, the composer and
New York Herald Tribune Music Critic.
Herbert remembered that Shirley was also a visual artist, so, on this occasion, he insisted on taking
us on a private tour of his studio. I recall to this day the meticulous neatness with which his
paint brushes and other tools were laid out on a work table looking down on the distant town of
Aspen, Colorado.
I have missed this simple man over the years!
POSTED: SEPTEMBER 18, 2019

COPYRIGHT AND TRADEMARK
This blog created, written and maintained by Harry Wimmer (hwimmer@wimmercello.com).
Thanks to Shirley Givens sgivens@juilliard.edu for her imaginative illustrations.
Design and content ©2006-2019 by Harry Wimmer, Incidental Artwork ©2006-2016 by Shirley Givens.
All materials on this blog are limited to personal, non-commercial use.
CelloBlogTM Trade Mark by Harry Wimmer

OTHER POSTS

Django in Cajun Country
Sir Michael Tippett in Carnegie Hall

Confessions of a Would-be Page Turner
Charlie Chaplin - Left-Handed Cellist and Composer
The Concert As A Meal
The N.Y.Times Misses Out Again! Quack!

ARTICLES, CARTOONS



The Virtuoso
by Wilhelm Busch
The Cello Concerto
(anon.)
Young Itzhak Perlman in Aspen
Leonard Rose in Colo.Springs
String Portraits
by Shirley Givens

Bach's C Minor Suite Was Written This Morning.
Pablo Casals From Afar
Michael Tippett Arrives in

Shorts
Casals Lives On in Puerto Rico
The Golden Treasure of San Juan
Bach on the Bayou

HARRY WIMMER ON

BRAHMS: Sonata in E Flat Op.120 No.2 (Live)

MENDELSSOHN: Sonata No. 1 in B Flat (Live)

CHAPLIN-WIMMER: "Oh, That Cello! (Live)
MENDELSSOHN-CASALS: Spring Song (Live)


PAGANNI Cantabile (Live)


JESUSITA EN CHIHUAUA w/Kevin (Live)
ABOUT HARRY WIMMER

Bio from the"Joy of Cello Playing" site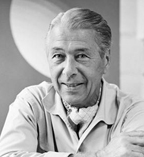 Herbert Bayer